Mather Aviation is an authorized vendor and installer of multiple upgrades for a wide variety of aircraft!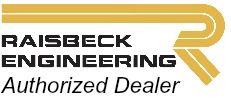 Raisbeck Engineering offers a wide variety of upgrades and enhancements for the King Air family.
Some of the most popular items that we regularly install include:
Crown Wing Lockers
Swept Blade Propellers
Ram Air Recovery System
Dual Aft Body Strakes
Enhanced Performance Leading Edges
EPIC Performance Packages
For more information on how we can improve the performance, comfort, and functionality of your King Air please contact us today!